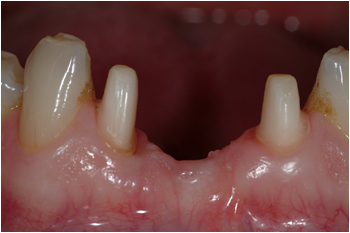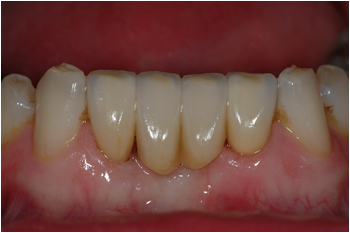 A bridge, also known as a fixed partial denture, is a fixed (non-removable) dental restoration used to replace a missing tooth by joining permanently to adjacent teeth or dental implants.
There are different types of bridges, depending on how they are fabricated and the way they anchor to the adjacent teeth (also called "abutment teeth"). The materials used for the bridges include gold, porcelain fused to metal, or in the correct situation porcelain alone. The amount and type of reduction done to the abutment teeth varies slightly with the different materials used. The recipient of such a bridge must be careful to clean well under this prosthesis.
Dental Bridge 1
This is the lower arch in a full-mouth reconstruction. One solution to replace the missing teeth is with a tooth-supported fixed bridge. Highly technical, this tests all of the skills of a Prosthodontist. The missing molars on the left are restored with two implant-supported crowns, while the rest of the arch is restored with a fixed bridge.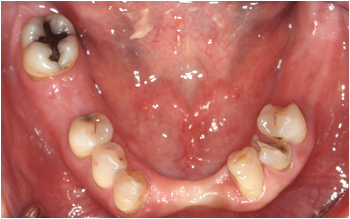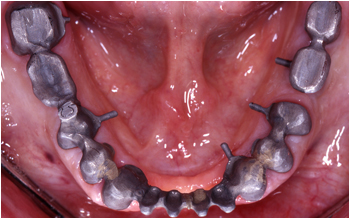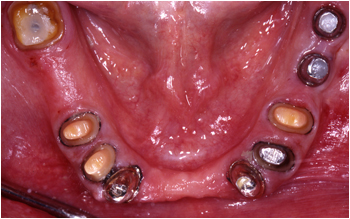 Dental Bridge 2
The two lower central incisors needed to be extracted. The lateral incisors act as the supporting teeth for a 4-unit fixed bridge.