Our Team
Centre for Advanced Dental Care
Click on the tabs below to view the members of our team:
Dr Seán D McCarthy BDS MS, Diplomate of the American Board of Prosthodontics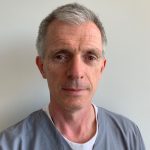 Dr Sean McCarthy graduated as a dentist from University College Cork in 1989. After seven years in general practice, he moved to the USA in 1996 to specialise in Prosthodontics at Louisiana State University's (LSU) School of Dentistry. In June 1999 Dr McCarthy completed a three year post-graduate Prosthodontic Program at LSU. He was taught and supervised by Dr Gerard Chiche, a world leader on anterior aesthetics. During this time, Dr McCarthy also completed a Masters Degree in Science at the LSU Health Science Center.
Dr McCarthy remained at LSU for a fourth year, completing a teaching fellowship in advanced implant and aesthetic dentistry. In June 2000, Dr McCarthy became a Diplomate of The American Board of Prosthodontics.
In 2000 Dr McCarthy returned to Cork and opened a referral based practice limited to Prosthodontics and Implant Dentistry. In 2009, he relocated to The Atrium Building in Blackpool, creating a purpose-built dental clinic incorporating the latest technology, efficiency and comfort offering a variety of specialties.
Dr McCarthy is co-author of the Quintessentials series, 'Complete Dentures: From Planning to Problem Solving,' and has lectured nationally and internationally on Dental Implants and Dental Aesthetics.
Click on the link below for further information on The American Board of Prosthodontics.www.prosthodontics.org
Dr Traelach Tuohy BDS Dip Clin Dent MSD, Diplomate of the American Board of Periodontology

Dr Traelach Tuohy graduated from Cardiff Dental School in 2001. During four years of general practice in Carrick-on-Suir, Co Tipperary, Dr Tuohy completed a diploma in Clinical Dentistry at Dublin Dental School, Trinity College Dublin.
In 2008 he completed a three-year course in Periodontology at the University of Washington with a MSD and Certificate in Periodontics. In July 2009 Dr Tuohy became a Diplomate of the American Board of Periodontics.
Dr Tuohy currently practices in Waterford and Cork. He joined The Atrium Clinic in October 2009 and his practice is limited to periodontics and implant dentistry. 
Dr Ciara O'Neill BDS MSc MOrth RCS Ed, Specialist Orthodontist

Ciara graduated as a general dentist from University College Cork in 1988. She worked in general practice in the UK and Northern Ireland for 4 years following graduation. She then travelled to the US for post graduate study, and received a Masters Degree in Orthodontics at Northwestern University in Chicago in 1994.
Further specialist orthodontic training in Scotland followed, and Ciara attained the Membership in Orthodontics of the Royal College of Surgeons, Edinburgh in 1996. Ciara returned to Ireland and worked as a specialist in the Health Board Orthodontic service until 2003, when she took a short career break to concentrate on her family. In 2006 she started private practice in Cork.
Ciara has been practicing orthodontics part-time at the Atrium Clinic since April 2010, and is available for consultations for children, teenagers and adults. Her broad range of experience both in Ireland and abroad enables her to give advice, whatever your orthodontic concerns, whether minor or complex. Ciara's policy is to give simple, clear explanations of your orthodontic options, without using big words, technical terms or jargon.
Dr Paul Brady BDS MFDS PhD FDSRCSI (OS) MSc Con SED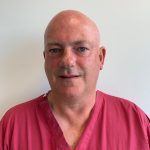 Dr Paul Brady Specialist Oral Surgeon graduated as a dentist from University College Cork in 1989. After developing his own general practice, Dr Brady gained entry to the Specialist Register in Oral Surgery having completed specialist training at The Cork University Dental School and Hospital in 2016 and FDS in 2018 from Ther Royal College of Surgeons in Ireland.
He completed a PhD in dental surgery at UCC in 2017. He has published numerous articles and won the Unilever Senior Clinical Research Hatton award in 2018.
Dr Brady is interested in the management of anxious patients and he obtained a Masters in Conscious Sedation from the University of Newcastle upon Tyne in 2012.
Treamtents offered include the surgical management of wisdom teeth, impacted canines, biopsies and dento alveolar surgery. He performs local anaesthetic and IV sedation at The Atrium Clinic operates under Genral Anaesthetic at the Bon Secours Hospital in Cork.
Outside of dentristy, Dr Brady has an interest in equestrian sport and is an international cross country event designer.
Ms Catherena Sweeney Dip DN, Registered Dental Hygienist

Catherena Sweeney is a Registered Dental Hygienist, having qualified in 1998 from University College Cork. She then worked with a Periodontist for six years, gaining vast experience in the prevention and treatment of gum disease, prior to joining Dr McCarthy's practice.
Catherena's main focus is on the general health of the teeth and gums, providing regular scaling (root debridement) and polishing in conjunction with advice on diet, smoking cessation and the correct dental hygiene practices, as well as the promotion of the most up to date dental hygiene aids.
Team Members
We strive to create predictable results by providing the highest quality of dental care in a professional environment to patients desiring excellence. We can only deliver our standard of care through a highly-skilled and experienced team.
Our staff are the cornerstone of our practice. Our team of dental nurses are mostly responsible for your comfort and safety once you are undergoing any treatment. We have two treatment coordinators who will communicate with you by phone or email. They are dedicated to making your stay with us as relaxing as possible.
Team Members
Terri Moore Clinic Manager, Dip DN
Amy Stuart Dip DN
Rebecca Kenneally Dip DN
Kelsey Devine Receptionist